This year due to current conditions we are only able to release weekend passes, and all tickets must be bought online prior to attending the event - door passes will unfortunately not be available.
Tickets now available online. Head to the LFG event page on Eventbrite to purchase your tickets!
2020 Ticket Prices
| Ticket Type | Buy Online |
| --- | --- |
| General Admission Weekend Pass | $64.39 |
By purchasing tickets to Looking For Gamers, you agree to comply with our Code of Conduct and Conditions of Entry.
Companion Card Accepted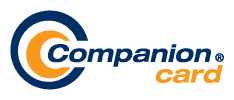 Expo attendees with a severe disability who need to be accompanied by an able bodied adult only require a single ticket for entry. Either purchase the single adult ticket online or at the door and the companion can enter free upon display of their Companion Card.